Bringing a fusion of British & European flavours to the heart of Fujairah.
The Orangery is shaped to reminisce the authentic British mastery, history and its culinary culture of flavours with touch of quality local produce that pay tribute to hearty, simple and delicious flare of victorian England with added emphasis on freshness and simplicity of ingredients and seasoning.
The decor of The Orangery reflects an elegant, yet comfortable concept displaying its ambience along with its aesthetic values. With each section reflecting an individual charm and glamour, touches of modern adornment with subtle traces of ancient antiquities that runs through the walls evoke a nostalgic appeal of the bygone era. 
Join us from breakfast to dinner and everything in between with our masterfully crafted menus. Featuring sumptuous dishes with a distinct fine dining feel all curated using products of the highest quality.
Vegetarians need not worry as we are offering a vegetarian menus to cater for those with different diets.
Celebrate your special event with The Orangery, be it an intimate gatherings, corporate events, weddings or parties, our catering services will suit your every need. 
Let us impress you and your guests with our tailor-made packages.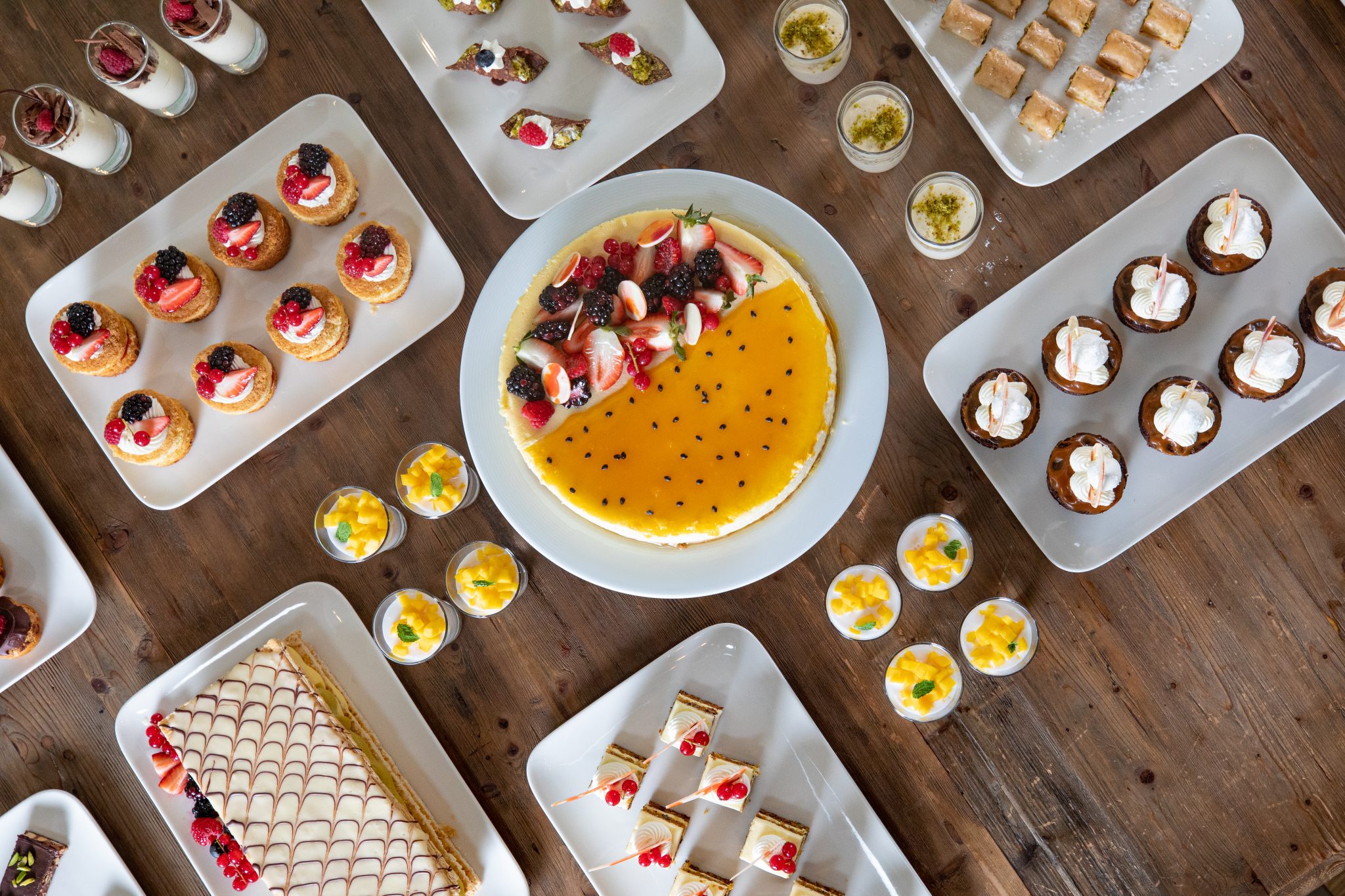 Our elegant private dining room is perfect for a meal that merits a truly special and intimate space. From corporate breakfasts and lunches to private parties and dinners, it can sit up to 15 guests perfect for any celebration or occasion.
Fujairah Tower – Ground – Hamad Bin Abdulla Rd – Fujairah